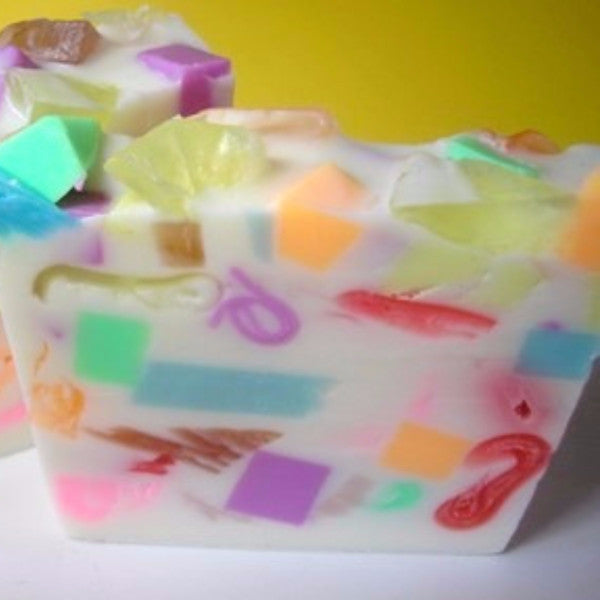 ---
 Birthday Cake Cream Cheese Confetti Soap

You know it's your birthday (or at least someone elses). Why not treat yourself (or surprise that someone else) to a non-fat, calorie free soap. Scented with birthday cake cream cheesy fragrance. Notes of vanilla, pure cane sugar, butterscotch and buttercream white frosting come wafting through!!

Inhale with caution.

Each slice will have a variation in design and color as all confetti soaps are different one loaf and slice at a time.
Each slice is unique which is the beauty of handmade!

Weight: 4.0-4.5 ounces/113 g This listing is for one soap slice.
Size: 3" x 2.5" x .85"/ 7.6cm x 6.35cm x 2.15cm
 ________________
Ingredients
Coconut oil, Palm oil, Safflower oil, Glycerin, Purified water, Sodium hydroxide, Sorbitol, Sorbitan oleate, Oat protein, Titanium dioxide, Propylene glycol, Fragrance oil, Vanilla Color Stabilizer, Colorant, may also contain traces of shea butter, olive oil and cosmetic glitter
---
Share this Product
---
More from this collection