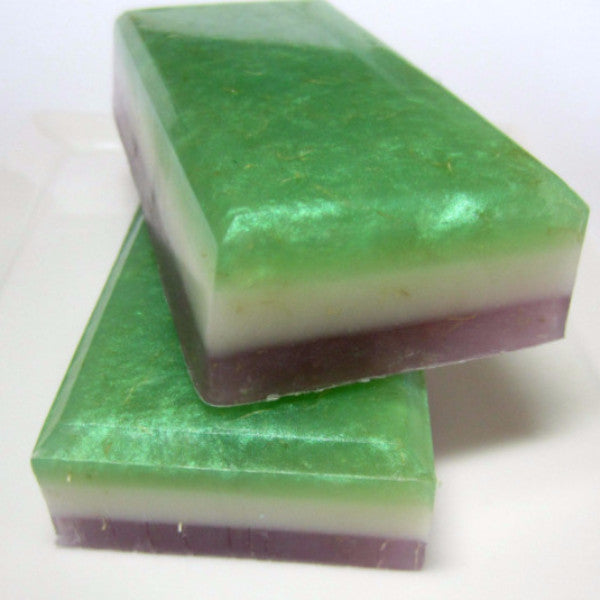 Lavender, Fir Pine and Jasmine Loofah
---
☆ Lavender, Fir Pine and Jasmine Shredded Loofah Soap
Shredded loofah and glycerin meet up surprising you with every use. Gently exfoliate away those worries with this fragrance called - Relaxing! Notes of French Lavender and Fir Pine, enhanced with Egyptian Jasmine and sweetened with pure Vanilla, softened with delicate Musk.
Relax, Rest, Rejuvenate! You deserve it.
relax [rɪˈlæks]
vb
1. to make (muscles, a grip, etc.) less tense or rigid or (of muscles, a grip, etc.) to become looser or less rigid
2. (intr) to take rest or recreation, as from work or effort on Sundays, she just relaxes she relaxes by playing golf
3. to lessen the force of (effort, concentration, etc.) or (of effort) to become diminished
Weight: 4 ounces/113g. This listing is for one bar.
Size: 3.75" x 1.75" x .75"/ 9.5cm x 4.45cm x 1.9cm
 _____________
Ingredients
Coconut oil, Palm oil, Safflower oil, Glycerin, Purified water, Sodium hydroxide, Sorbitol, Sorbitan oleate, Oat protein, Titanium dioxide, Propylene glycol, Fragrance oil, Shreeded Loofah, Colorant
---
Share this Product
---
More from this collection